Quick Links: Review |  Results |  Gallery | Video | Golfbox Scoring
Tournament Review
Veteran Canadian Tour Player Matt Daniel continued his fine form of late, carding a score of 66 at Kings Links to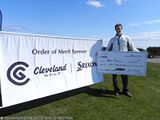 top Abbotford's Josh Taylor and Langley's Jeremy Paradis by 2 shots.  Daniel's round was capped off with a string of 4 birdies in a row on thru holes 14 to 17 en route to a five-under par 31.  Daniel outscored one of VGT's deepest fields of the year that included 3-time VGT Order of Merit Winner Bryn Parry and former #1 World Amateur Nick Taylor along with a total of 10 regulars on the Canadian Tour.  For his great play, Daniel earned $1,100 and 1,500 points, vaulting him to #4 on the  Cleveland Golf/ Srixon Canada Order of Merit.  Thru four VGT events its no surprise that Players' Academy Professional Bryn Parry leads the way in the '11 Cleveland/Srixon Order of Merit with 3,850 points, 1,200 points clear of Northview's Matt Palsenbarg.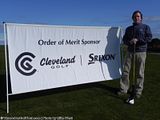 Leading the pack in the Championship Amateur field was Kings Links Member and one of VGT's long-time sponsors Steve Savage of Nickel Heating who carded a score of 1-over par 73 to earn the Low Amateur Title.  With a win, a 3rd and 4th place finish through four VGT events, Savage's play has earned him top honours on the Amateur Order of merit with 3,210 points over good his friend Greg Bismeyer who holds 2nd place with 3,050 points. Savage took home a Cleveland Launcher Driver and a $100 gift card to Marketplace IGA for his win over Paul Batchelor and Joey Lemieux!
Other winners on the day included James Peters (Flight A) and Shane Jung in Flight B.  Peters took home a Cleveland Mashie Hybrid Club and $50 for Marketplace IGA while Shane Jung won himself a cool VGT carry bag and $50 gift card to Marketplace IGA.
Well done all winners!!
2011 Kings Links Classic Results
[easyembed field="scribd"]
2011 Kings Links Classic Video  | View on YouTube
httpv://www.youtube.com/watch?v=TLWtF2Kb8gw