Vancouver Golf Tour (VGT) is proud to welcome GLOBAL BC as its exclusive English TV Media Partner for the season. Through this partnership, Global BC will promote the Vancouver Golf Tour on Global BC's television, digital and social media channels. VGT will provide Global BC with premium access, activation, and recognition at tournaments and events as well as acknowledgement in the VGT marketing materials, digital and social media outlets.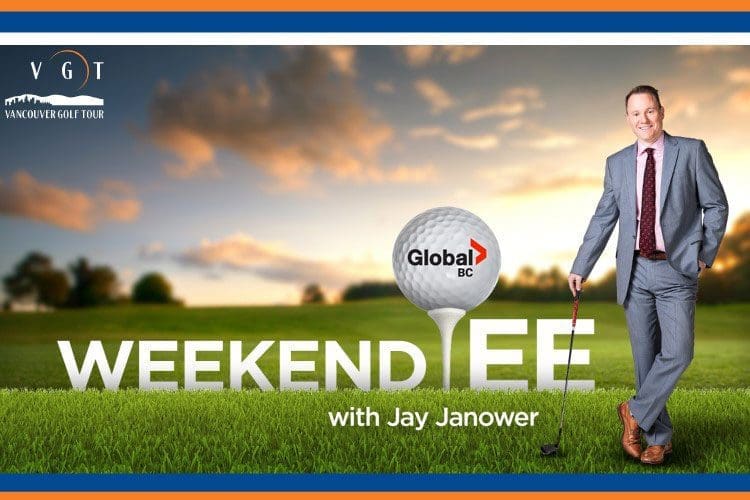 "We are so grateful to have the BC's top television media brand come on board as our Official Television Media Partner. It is fantastic to have such a well-known and trusted news media organization as Global BC supporting the Vancouver Golf Tour" stated VGT Commissioner Fraser Mulholland. "Global BC will be central to the VGT building a strong foundation for our long-term success and help us provide thousands of BC golfers with a solid platform to achieve success in the sport."
Monika Coen, Regional Senior Manager, Marketing and Promotions at Global BC added: "We are proud to be involved with VGT as the Official English Television Media Partner to help create top-of-mind awareness with our viewers and promote the Vancouver Golf Tour from May to September".
ABOUT GLOBAL BC
As British Columbia's leading television station for 60 years, with its flagship broadcast Global News Hour at 6 with Chris Gailus and Sophie Lui and the only provincial 24 hour news channel, Global News: BC1; Global BC is the place more British Columbians turn to for local news than any other station. With a team of experienced and trusted journalists, Global BC provides viewers with award-winning journalism, digging deeper to find the truths behind major issues that matter most to residents, and unique stories that they won't find anywhere else. Global BC is part of Corus Entertainment. The company's portfolio of multimedia offerings encompasses 44 specialty television services, 39 radio stations, 15 conventional television stations, a global content business, digital assets, live events, children's book publishing, animation software, technology and media services. Corus' roster of premium brands includes Global Television, W Network, OWN: Oprah Winfrey Network Canada, HGTV Canada, Food Network Canada, HISTORY®, Showcase, National Geographic, Q107, CKNW, Fresh Radio, Disney Channel Canada, YTV and Nickelodeon Canada. For more info, visit globalnews.ca/bc
ABOUT VANCOUVER GOLF TOUR
The Vancouver Golf Tour (VGT) was developed in 2006 for BC's local Professionals and Amateurs (Handicap of 0-18) – giving them the opportunity for a high level of competition in a PGA Tour-like environment without the heavy expenses of travel. VGT's goal has always been to provide local players the opportunity to learn how to win while at the same time building their confidence to play on Worldwide Major Tours. For more info, visit vancouvergolftour.com.
Vancouver Golf Tour Media Contact
Fraser Mulholland, President & Commissioner
Email: fraser@vancouvergolftour.com
Web: vancouvergolftour.com
Twitter: @VancouverGolf
Facebook: /Vancouvergolftour
Instagram: @vancouvergolf
Ph: 604.980.4653