On this page:  Review | Results | Gallery
TOURNAMENT REVIEW
Despite the fear that the unexpected snowfall the night before would lead to the cancellation of this year's star studded Ledgeview Classic, the golf course held up in exceptional shape for this 18-hole Championship event. The course and its conditions suited the likes of many of the Professional golfers as a third of the field shot scores of par or better and as this year's Ledgeview Classic Champion, Matt Palsenbarg of Northview G&CC fired a fantastic score of 65 (-5). His scorecard included an impressive six birdies and one eagle coming on the 18th hole.
httpvh://www.youtube.com/watch?v=lwBQqXovY2Q
Unsurprisingly in close chase of Palsenbarg throughout most of the day were #1 Ranked CPGA Professional Bryn Parry who finished in 2nd alone shooting 66 (-4), and #1 Ranked Canadian Tour Professional Adam Hadwin and former #1 Ranked World Amateur, now Sophomore Professional Nick Taylor who both tied for 3rd with scores of 67 (-3).
With his win Matt Palsenbarg walks away with a cheque for $1,100 and 1,500 valuable Cleveland/Srixon Order of Merit points. Parry still holds the lead of this year's Cleveland/Srixon Order of Merit race by 1,400 points and a total of 3,600 points to date.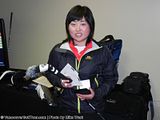 In the VGT Championship Division, the Amateur field was also blown away as history was made. For the first time ever a female captured an Overall Amateur crown in any VGT event. Seventeen year old Soo Bin Kim of Swan-e-set Resort, who tied for 2nd last year in BC Junior Girls, 3rd in BC Women Amateurs and 5th in World Junior Girls, shot an impressive round of 70 (E), besting her closest rival, Jessie Singh of the Chilliwack G&CC by two shots. For her win, Soo Bin Kim takes away a Cleveland Mashie Hybrid Club and $100 in Marketplace IGA gift cards. This fall Soo Bin Kim will follow in the footsteps of Nick Taylor and Darren Wallace by enrolling into the University of Washington Huskie's Golf Program. For his 2nd place finish Jessie Singh wins a Cleveland CG-15 Wedge and $50 in Marketplace IGA gift cards.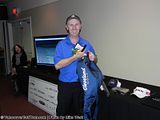 In the Flight A Division, the Gross Winner was Surrey's Jim Zalusky with a gross score of 77 and the Net Winner of the Division was Morgan Creek's Jeff Lindemulder with a net score of 71. Zalusky earns himself a Deluxe Cleveland Travel Bag and $50 in Marketplace IGA gift cards while Lindemulder won a Dozen Srixon Z-Star Balls and $100 in Marketplace IGA gift cards.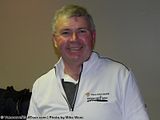 Last but not least, in the smaller Flight B Division, the Gross Winner was North Vancouver's own Ron Pound who navigated the significantly undulated Ledgeview fairways and greens and carded a gross score of 90. The Net Winner of Flight B was New Westminster's Pete Fung with a net score of 76. Both players earn exclusive VGT merchandise for their performance. Pound won a VGT Pullover and Umbrella while Fung won a VGT Headcover and Towel.
PIN HIGH KP's winners included Professional Oliver Tubb, Amateurs Ron Pound, Jim Zalusky & Andrew Kirkwood who all won high performance Pin High Golf Shirts.  Ron Pound was announced the qualifier for the Johnston Meier $1Million Shoot-out in late August.
VGT would like to take this time to give an enormous thanks to all the dedicated staff at the Ledgeview Golf & Country Club, from the Pro Shop and Green Crew to the gracious Food & Beverage staff for all their assistance in making this event possible. The course greens and fairways were kept in such accumulate shape despite the severe weather conditions the night before. By late Thursday night, VGT's Commissioner Fraser Mulholland has serious doubts as to whether this event would even take place. VGT definitely looks forward to a continued partnership with the Ledgeview Golf & Country Club for years to come.
---
2011 VGT Ledgeview Classic Results for mobile devices
---