For Immediate Release – June 22, 2023
(Vancouver, BC)
Vancouver Golf Tour (VGT) is proud to welcome Cast Life & Benefits Group Ltd. (CLB Group) as its latest Official Sponsor for the 2023 season. Through this partnership, Cast Life & Benefits Group Ltd. will be a participating sponsor at all VGT hosted tournaments and events for the 2023 season, elevating VGT events with on-course contests and prizing throughout the year.
"We are so excited to add Cast Life & Benefits Group Ltd. to our amazing group of Sponsors for the 2023 season" stated VGT President Fraser Mulholland.  "Both Todd and Dave have been long-time supporters of the Vancouver Golf Tour and we are thrilled to have them on board this year to elevate our events for our players.  You would be hard pressed to find two more genuine people, let alone two individuals who have a more experience and insight in the insurance business".
Todd Castonguay (President) & Dave Ebner (CFO) of Cast Life & Benefits Group added:
 "We are extremely proud to be partnering with the VGT and the golfing community throughout British Columbia.  It is amazing to see how much the VGT has grown over the years, and we are excited to take part this year to create some excitement for VGT players on course who may or may not be having their best game, but who will be rewarded with one of the best shots of the day". 
Through their sponsorship of VGT this year, CLB GROUP will specifically be recognized as our CLOSEST TO THE PIN and "TOP SHOT" SPONSOR, offering up some sweet prizing for Closest to the Pin contests as well as to some amazing "TOP SHOTS" that may have been caught by our VGT Social team throughout the day!
ABOUT CAST LIFE & BENEFITS GROUP LTD. (CLB GROUP)
With over 30 years of combined insurance experience, our main goal is finding you the best life insurance solution at the best value. From covering a family mortgage, business and partner agreements, unsecured debts, leaving a gift to a favorite cause, final expenses or simply knowing that your family will be provided for, having a life insurance policy in place is one of the most important and lasting investments that you can make.
ABOUT THE VANCOUVER GOLF TOUR
The Vancouver Golf Tour (VGT) was developed in 2006 for BC's local Professionals and Amateurs (Handicap of 0-18) – giving them the opportunity for a high level of competition in a PGA Tour-like environment without the heavy expenses of travel. VGT's goal has always been to provide local players the opportunity to learn how to win while at the same time building their confidence to play on Worldwide Major Tours. For more info, visit vancouvergolftour.com.
MEDIA CONTACTS:
CAST LIFE & BENEFITS GROUP LTD. (CLB GROUP)
Todd Castonguay, President
Cell:    604-897-8736
Email: todd@clbgroup.ca
Web:  www.clbgroup.ca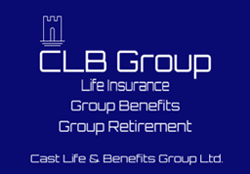 VANCOUVER GOLF TOUR (VGT)
Fraser Mulholland, President & Commissioner
Email: fraser@vancouvergolftour.com
Web: vancouvergolftour.com
Twitter & Instagram: @VancouverGolf
Facebook: /Vancouvergolftour
Instagram: @vancouvergolf
Ph: 604.980.4653