July 20, 2021. For Immediate Release – Vancouver, B.C.
Vancouver Golf Tour (VGT) is proud to welcome RED TRUCK BREWERY as its latest Official Sponsor for the 2021 season. Through this partnership, RED TRUCK BREWERY will be a participating sponsor at all VGT tournaments and events for the 2021 season.
"We are so grateful to have such a well-known and highly regarded premium brewer like RED TRUCK BREWERY supporting the Vancouver Golf Tour" stated VGT Commissioner Fraser Mulholland. "RED TRUCK BREWERY is helping us build a strong foundation for the long-term success of both our operations, providing thousands of golfers a solid platform to achieve success, which directly parallels what RED TRUCK BREWERY does every day for their patrons and customers".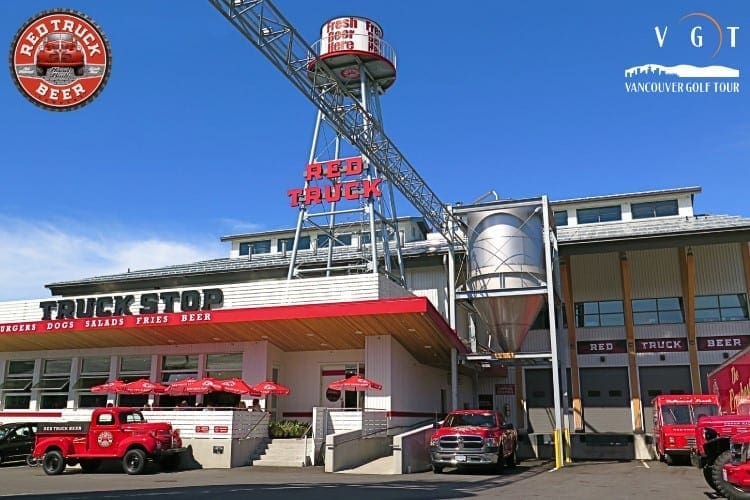 Walter Cosman, General Manager at RED TRUCK BEER COMPANY added: "We are extremely proud to be partnering with the VGT  and the golfing community throughout British Columbia. The integrity and commitment of the VGT and its players remind a lot of the integrity and hard work we put into making our beer at Red Truck."
ABOUT RED TRUCK BREWERY
Red Truck Beer Company is an East Vancouver-based brewery and restaurant that is dedicated to brewing and delivering the Freshest Beer on Four Wheels. Red Truck Beer is built on values of a simpler time. We keep our beer simple and brew it honestly and independently, with no preservatives, pasteurization, or shortcuts. Delicious handcrafted Red Truck Lager, IPA, and Ales are made the right way with honesty and commitment.

RED TRUCK BREWERY
Walter Cosman
295 East 1st Avenue
Vancouver, BC. V5T 1A7
Mobile: (778) 926-8782
https://redtruckbeer.com/
ABOUT VANCOUVER GOLF TOUR
The Vancouver Golf Tour (VGT) was developed in 2006 for BC's local Professionals and Amateurs (Handicap of 0-18) – giving them the opportunity for a high level of competition in a PGA Tour-like environment without the heavy expenses of travel. VGT's goal has always been to provide local players the opportunity to learn how to win while at the same time building their confidence to play on Worldwide Major Tours. For more info, visit vancouvergolftour.com.
Vancouver Golf Tour Media Contact
Fraser Mulholland, President & Commissioner
Email: fraser@vancouvergolftour.com 
Web: vancouvergolftour.com
Twitter: @VancouverGolf
Facebook: /Vancouvergolftour
Instagram: @vancouvergolf
Ph: 604.980.4653