March 3, 2021. For Immediate Release – Vancouver, B.C.
TURF HEALTH PRODUCTS Signs on as VGT's latest OFFICIAL SPONSOR!
Vancouver Golf Tour is proud to welcome TURF HEALTH PRODUCTS as our newest OFFICIAL SPONSOR for 2021. Through this partnership, TURF HEALTH PRODUCTS will be recognized on course and at multiple VGT tournaments and events as well as through VGT's digital platforms and social media channels.
"We are so grateful having a local and trusted company like TURF HEALTH PRODUCTS supporting the Vancouver Golf Tour" stated VGT Commissioner Fraser Mulholland. "TURF HEALTH PRODUCTS is helping us build a strong foundation for the long-term success of both our operations, providing 1,000's of golfers a solid platform to achieve excellence, which directly parallels what TURF HEALTH PRODUCTS does every day for their clients".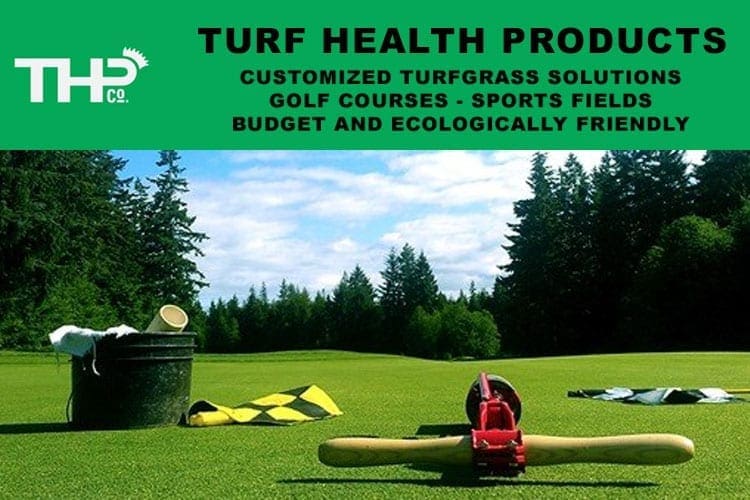 David Duncan, President and Founder of Turf Health Products adds: "We are very proud to be involved with the VGT, promoting the game of golf, our local golf courses, and helping local golfers an opportunity to develop their game."
ABOUT TURF HEALTH PRODUCTS
With over 60 years of combined turfgrass agronomic experience, The Turf Health Products Company sources the most advanced available biotechnologies. Serving hundreds of turfgrass managers in Western Canada and the Pacific Northwest. Our exclusive biological chemistry excels at managing turfgrass in the Pacific Northwest climate. The manufacturing of all the products in the Turf Health Products Company is done in Western Canada and Washington State.
Whether using our services and products for golf courses, sports fields, or home lawn maintenance: Passion, experience, innovation, and Environmental Accountability lead our thinking every day. THP's mission is to build and develop the most advanced and complete product line available for today's turfgrass management while respecting and promoting our fragile relationship with the Environment. It is possible to create strong healthy turfgrass, while minimizing inputs into the Environment. The Turf Health Products Company Philosophy is "Prescription without Diagnosis is Malpractice". There is a process to anything; THPC develops solid processes for every turfgrass situation. This results in high-quality turfgrass performance, financial responsibility, and Environmental Stewardship.
ABOUT VANCOUVER GOLF TOUR
The Vancouver Golf Tour (VGT) was developed in 2006 for BC's local Professionals and Amateurs (Handicap of 0-18) – giving them the opportunity for a high level of competition in a PGA Tour-like environment without the heavy expenses of travel. VGT's goal has always been to provide local players the opportunity to learn how to win while at the same time building their confidence to play on Worldwide Major Tours. For more info, visit vancouvergolftour.com.
Vancouver Golf Tour Media Contact
Fraser Mulholland, President & Commissioner
Email: fraser@vancouvergolftour.com 
Web: vancouvergolftour.com
Twitter: @VancouverGolf
Facebook: /Vancouvergolftour
Instagram: @vancouvergolf
Ph: 604.980.4653