VGT TOURNAMENT IN REVIEW
2019 RGF Integrated Wealth Management Tour Championships ProAm, presented by PAT MCGUIRE

What a fitting way to close out the year on the IGA Vancouver Golf Tour, in ideal conditions Meadow Gardens Golf!!
Kevin Stinson is our Co-Champion with Mike Belle (66, -6) at today's RGF Integrated Wealth Management Tour Championship!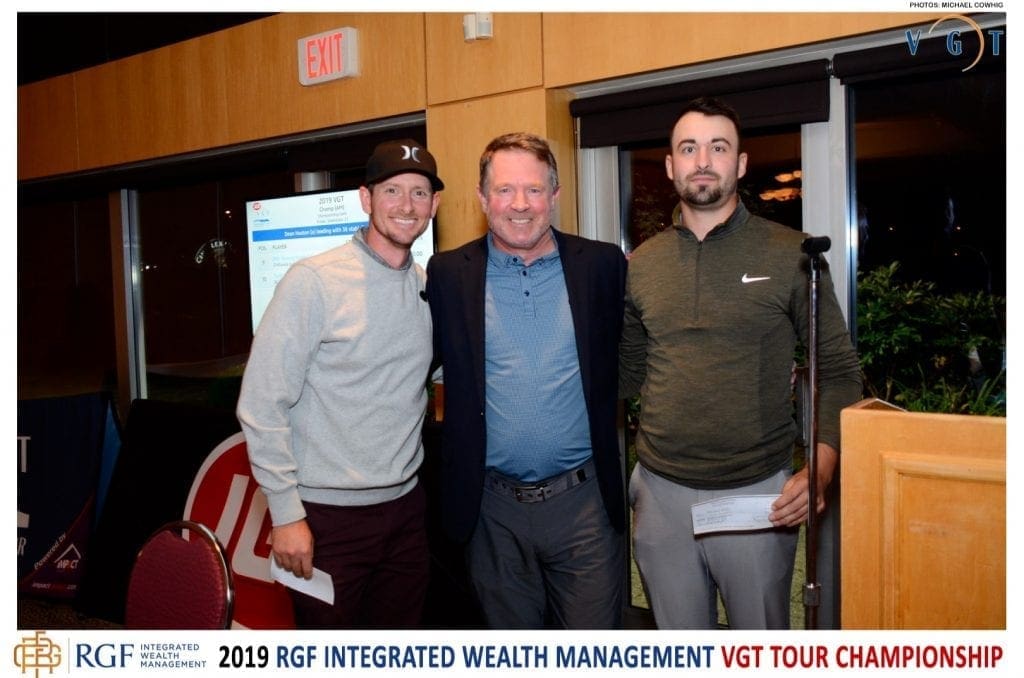 Stinson caps off a heck of a year with 3 wins, and is crowned the 2019 @srixongolf @clevelandgolf Order of Merit Champion for his 3rd time in 5 years!
He pockets $6,000 in bonuses including a $2,500 award courtesy of Cleveland/Srixon + another $2,500 for the VGT MAJORS Series +++ $1,000 for being our Top Srixon Player!! Nice night sir!!
Congrats on a great season Kevin!
Further congrats to the following 2019 award winners!!
Rookie of the Year: Lawren Rowe ($1,000)
Most Improved Player: James Allenby ($1,000) 4 course records, launching into @pgatourcanada & finishing 17th on their money list!! Now get outta here & move on to the @kornferrytour you dirty scoundrel (says all VGT Pros!)
Official Maui Jim Women's Series Winner: Karishma Thiagaraj ($1,000)
Top Female Amateur: Sarah Lawrence ($500)
Top Senior Player: Jim Zalusky ($300)
The following Amateur Flight Winners take home the $1,000 PGA TOUR Fan Experience sponsored by VGT, G&G Golf, Travis Mathew:
Champ Flight Winner: Mike Aizawa
Flight A: Moez Noorani
Flight B: Trevor de Keruzec
All totalled, over $350,000 in cash & prizes was paid out in 2019, and tonight alone over $20,000 in year-end cash and prizes was awarded thanks to our many partners and sponsors of the tour!!
Thank-you for your continued support!!
Thank-you for a great season of golf in 2019, whether you are a player, sponsor, golf course partner, volunteer, core team member or part of the media!!
We appreciate your support and making this an exceptional year!
Congratulations to all winners this year! 
EVENT RESULTS
---
[fts_facebook id=vancouvergolftour album_id=2402754453147420 posts=8 type=album_photos image_width=370px image_height=210px space_between_photos=1px hide_date_likes_comments=no center_container=no image_stack_animation=no image_position_lr=-10% image_position_top=-30%]
---