For Immediate Release
Vancouver, BC (Sept.13th, 2013) – PARK'N FLY  (www.parknfly.ca) has been named Preferred Airport Parking Provider of the Vancouver Golf Tour (VGT) for 2013-'14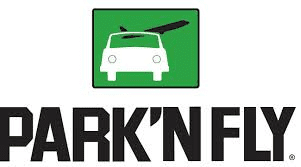 "I'm really excited to announce that PARK'N FLY has joined the team of growing partners of the VGT" states VGT Commissioner Fraser Mulholland.  "The relationship with PARK'N FLY makes total sense with our membership demographic.  So many of our members take their golf and business on the road.  Having access to PARK'N FLY'S Corporate rate for our members is a really great benefit to offer all existing and new members".
Through the partnership, all VGT MEMBERS will be given the opportunity to enroll in PARK'N FLY'S Corporate Rewards Program, where they will receive 2-days of complimentary parking with PARK'N FLY.  Once signed up, VGT members will also be privy to 25% off regularly posted PARK'N FLY rates year-round when using their VGT Corporate Code at check-out.
Furthermore, through a number of Vancouver Golf Tour events in 2013 and 2014, VGT Members will be offered complimentary parking passes with PARK'N FLY as well as an opportunity to win some one-week and two-week passes through on-course contests and draw prizing!
"We are very proud to be affiliated with the Vancouver Golf Tour, and excited to assist VGT golfers with their travel needs from YVR" stated Nemrita Mehdirata, Business Development Manager.  "By Registering online with our Corporate Rewards Program, VGT Members will not only receive 2 days complimentary parking ($50 value), but also the following membership benefits when they quote the VGT Discount Code":
Automatic Discounts at check out
Earn Free Parking – turn your paid parking days into free stays
50% more Aeroplan Points
Express Check In/Out
"We look forward to working with the Vancouver Golf Tour membership and securing their vehicles while they are on their golf or business travels".
About PARK'N FLY
Premium "Stress Free" Valet service in our well lit, fenced-in, and electronically monitored facility.
Fast & efficient shuttle service, 24 hours a day/ 7 days a week
Friendly and professional staff
Luggage assistance
Complimentary freshly brewed coffee and tea, local telephone calls, newspapers and seating area available in our climate controlled building.
Time Saving Vehicle Maintenance Services available while you are away (Lube, Oil and Filter, Vehicle Detailing, Glass Repair etc)
 For more information on PARK'N FLY Airport Parking please visit their website at http://parknfly.ca.
 Media Contact
Nemrita Mehdirata, Business Development Manager
nmehdirata@parknfly.ca
Phone: (604) 270-9476 x224
About Vancouver Golf Tour
Since 2006 VGT has been giving BC's local Professionals and Amateurs the opportunity for a high level of competition in a PGA Tour environment.  VGT's goal has always been to provide local players the opportunity to learn how to win and build their confidence to play on Worldwide Major Tours.  The mission statement of VGT is to 'Prepare Tomorrow's Champions' – to send at least one Professional down to compete in the PGA Tour Q-School every year. 
Media Contact
Fraser Mulholland,  President & Commissioner
fraser@vancouvergolftour.com
www.vancouvergolftour.com
(604) 980-4653