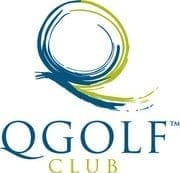 Marketplace IGA
VANCOUVER GOLF TOUR
2011 PIN HIGH VGT Tour Championship Pro-am
The Q Golf Club
Thursday, September 29th – 1pm Shotgun Start
We are less than two weeks away for VGT's final Summer Event, the PIN HIGH Tour Championship Pro-am at the Q Golf Club in Richmond.  The event has a history of being the most fun event of the year as we integrate 3 of our VGT Amateurs with a top VGT Pro in a 4-person Pro-am Team competition.
There will be some great team prizes offered to the top teams and a few individual prizes for each flight as players will compete for precious Order of Merit Points for the final time this year to see who comes out on top in each flight and declared our 2011 Champions!!
All players will be welcomed at registration with a Pin High golf shirt as their tee-gift and treated to a deluxe Buffett dinner and prizes at the end of the day! What could be better than wrapping up the VGT summer schedule with a round of golf with one of our marquee pros on one of BC's Premier Private golf courses – The Q Golf Club?? The Q Golf Club has undergone some amazing renovations the past 3 years and is considered to have some of the best golf course conditions in the city!
A reminder to all exempt players for the Tour Championship have until 6pm on Thursday, September 22nd to complete their registration.  If by this time our field is not full, All players not on the Exempt List who have pre-registered will be entered into the field for the event based on their position on the Order of Merit.
As of today we still have plenty of exempt players who have not secured their entry for the Tour Championship.  Please take the time to enter by this Thursday so you are not disappointed your position has been taken once the deadline has passed!!
To all players not currently exempt, please register as early as possible to give you the best chance of getting in the field!  Full Details of our Tour Championship event including online entry is available by clicking HERE!
Thanks for your attention to all of the above and we look forward to an exciting conclusion to the Summer Schedule on September 29th at the Q GOLF CLUB!!
Sincerely,
Fraser Mulholland
Commissioner VGT