FOR IMMEDIATE RELEASE
VANCOUVER, BC (April 28, 2011) – G&G Golf Company ("G&G"), a provider of an extensive selection of customized golf items as well as name brand accessories, has been named an Official Product Partner of the Vancouver Golf Tour ("VGT").
"We are excited to sign on G&G Golf Company as one of our Official Product Partners of Vancouver Golf Tour.  Their extensive lines of golf merchandise that can be customized to our members' needs are what make this relationship a true fit" stated Vancouver Golf Tour Commissioner Fraser Mulholland.  "It's great to know that G&G shares the same goals as we do in trying to develop local talent.  As G&G was once a start-up company, they understand the importance of corporate support".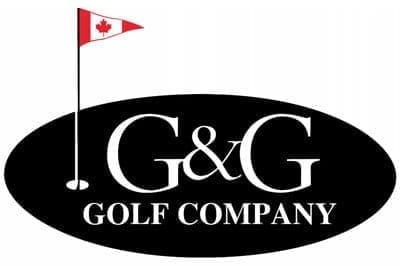 Through their Product Partnership, G&G has allowed VGT to offer our players opportunities to win exclusive VGT branded golf merchandise and accessories. Included in their sponsorship, G&G provided Preferred VGT Members their Early Bird Bonus Gifts (a deluxe stainless steel water bottle, a set of Champ golf spikes) and Evolve golf tees at every event.  Probably the most exciting part of the partnership is that our Year-End Order of Merit winners in each flight will be rewarded with a deluxe leather VGT Tour Bag.  The final portion of G&G's partnership with VGT comes from TIFOSI EYEWEAR in a Presenting Sponsorship role of the 2011 Vancouver Open Charity Pro-am.
"We are very pleased to be a part of the VGT", stated Gord German, President of G&G Golf Company. "This partnership is a great fit for our company, we appreciate the Mission statement of the VGT and are proud to play a part in the future of young Canadian golfers".
ABOUT G&G GOLF COMPANY
G&G Golf Company, formed in the fall of 1992, is a distributor of a large array of custom logoed golf items and accessories, from name brand towels, umbrellas and NX-G Golf Bags to Prodigy Headwear, Tifosi Eyewear, Champ Spikes and Evolve Golf Tees.
Still run as a close-knit family business, G&G Golf has expanded to a 10,000 square foot office and warehouse. G&G Golf has a national sales force with representation in all provinces, with 12 reps across the country. Backing up the sales team is a staff of 20 full-time employees in Langley, including a customer service department, graphics and embroidery designers for custom logo needs.
"We are really excited about the future. At G&G we always strive to do the best we can for our customers, our standards are high and we never compromise our quality" says Vice-President Cori German. The company has grown steadily since the beginning years and continues to do so today.
MEDIA CONTACT
G&G Golf Company
Brad German
Sales & Marketing Manager
bradg@gandg.ca
www.gandg.ca
1-800-661-0045
ABOUT VANCOUVER GOLF TOUR
Since 2006 VGT, recognized as Western Canada's Premier Developmental Tour, has been giving BC's local Professionals and Amateurs the opportunity for a high level of competition in a PGA Tour environment.  VGT's goal has always been to provide local players the opportunity to learn how to win and build their confidence to play on Worldwide Major Tours.  The mission statement of VGT is to 'Prepare Tomorrow's Champions' – to send at least one Professional down to compete in the PGA Tour Q-School every year. In 2010, a record 7 VGT Professionals competed at the PGA Tour Q-School!!
MEDIA CONTACT
Vancouver Golf Tour
Fraser Mulholland
President & Commissioner
fraser@vancouvergolftour.com
www.vancouvergolftour.com
(604) 980-4653